AN INTERDISCIPLINARY JOURNAL OF THE IDEA AND PLACE THAT IS FLORIDA
---
Volume 1, Issue 9, 2021
Florida National Scenic Trail Map & Photo Gallery
Alison Nordström, Photo Editor
Florida must be one of the most photographed places on earth; familiar tropes of theme parks and beach resorts predominate on postcards and T-shirts, in family albums, on social media, and in our collective memories. Mark Indig rejects these subjects in favor of what he calls "UnFlorida," a conscious effort to see and preserve visual elements that are less familiar. Like many, Indig has been a regular visitor to Florida, vacationing there as a child, for work trips associated with the making of several Hollywood films, and as an independent photographer to produce this personal body of work. He has, thus, seen many parts of the state, with different eyes and intentions. We recognize that Indig's constructed vision is shaped by the very clichés he seeks to avoid, but it is his determination to tell his own version of the place that we value.
One of the most venerable organizing principles of photographs related to place is the constructed journey. As far back as Eduard Baldus's fictional ride along the Chemin de Fer du Nord, and an intuitive practice in every souvenir album of the Grand Tour, photographs made during multiple journeys are assembled as an uninterrupted route. This grants the viewer an easy vicarious experience, while allowing the artist the creative opportunity to construct an idealized story that expresses his own vision through choices of content, angle and framing, as well as editing and sequence. Indig has photographed all over Florida, over several years. He has used the results of multiple journeys and the structure provided by the Florida Trail itself to shape his knowledge and experience into a singular body of work.The virtual nature of this journal (and of most photography today) allows us to share this project in a way the printed page does not allow. We are delighted to present Mark Indig's "UnFlorida" as an interactive portfolio and a digital walk from one end of the state to the other.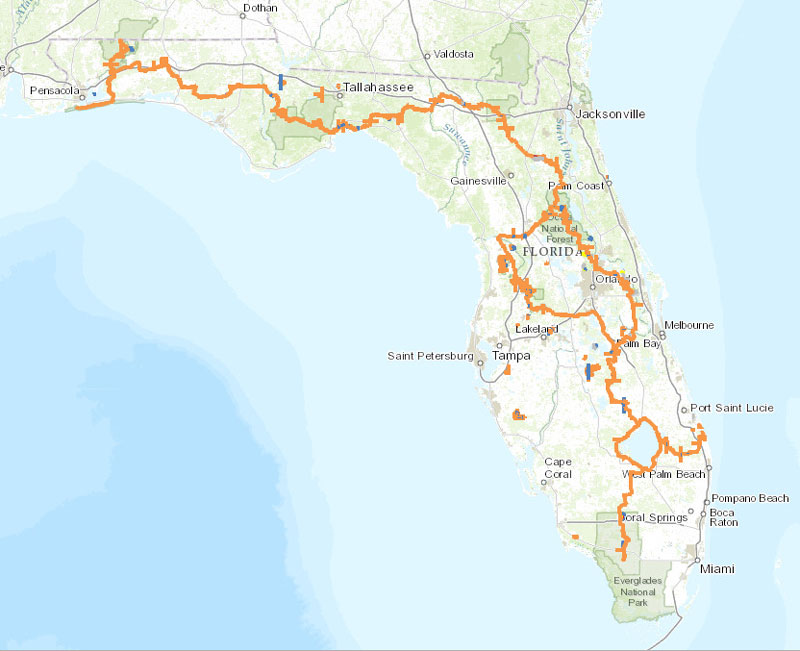 Map image courtesy of Florida Trail Association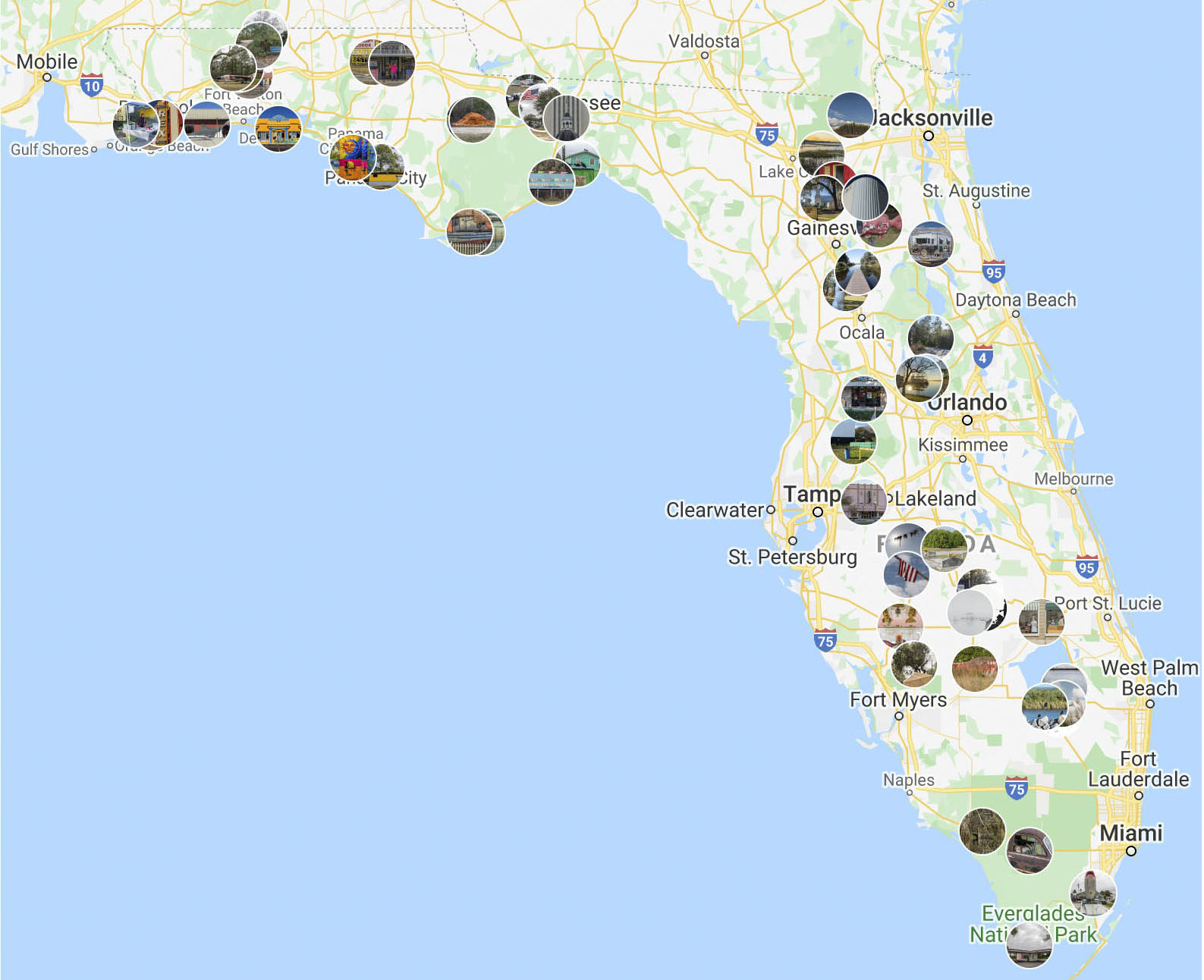 Thumbnail of Interactive Map - Link Below
Click on any circle thumbnail image to view it larger and to read details. Please note: The photos in the inset description are cropped. To view the entire photo, either click on the description photo (upper box after clicking circle icon), or find the photo thumbnail (below) and click to view it full size.
Florida Trail Map Photo Album
Click on any photo to view it larger. Images are displayed in alphabetical order by the location name. For larger photos, or to purchase any of these images, please send your request to photographer, Mark Indig.
---
Archives
---